Digital Tools
With Human Touch
We're bringing the best of personalized service and modern innovation to the table.
Money and resources are a very personal thing. We give our time, creativity and physical endeavors for the opportunities money affords. Each dollar represents a bit of our life sacrificed for a greater cause –whether that's the care of our family or the building of a business. With so much of our personal energy and time invested, money can't help but be personal. That's why we believe the relationship you have with the people who you entrust your resources, goals, business vision and needs should be a personal one, too.
It's Time to Grow Your Dreams
Personal Banking
Solutions
Checking & Savings Accounts
Credit & Debit Cards
Digital Banking
Personal Lending
See where your goals fit into the bigger picture.
Business Banking
Solutions
Business Accounts
Business Credit & Debit Cards
Treasury Management
Digital Banking
Commercial Lending
Learn more about how your business could benefit.
Get the Card that People Love
No matter if you're looking to pay down debt, earn rewards, or build credit, you'll enjoy important features with each of our Fourth Capital credit cards like:
24/7 Support
EMV Smart chip technology for added security
Perks like cash back, air travel, hotel stays, rental cars and gift cards
Plus much more!
Explore Our Personal and Business Credit Card Options
*Elan Financial Services provides zero fraud liability for unauthorized transactions. Cardholder must notify Elan Financial Services promptly of any unauthorized use. Certain conditions and limitations may apply.
The creditor and issuer of these cards is Elan Financial Services, pursuant to separate licenses from Visa U.S.A. Inc., and  Mastercard International Incorporated. Mastercard is a registered trademark, and the circles design is a  trademark of Mastercard International Incorporated.
Please note: Because creditors need to access your credit history when applying for new credit, you'll need to lift any credit freeze that may be in place before applying for a credit card.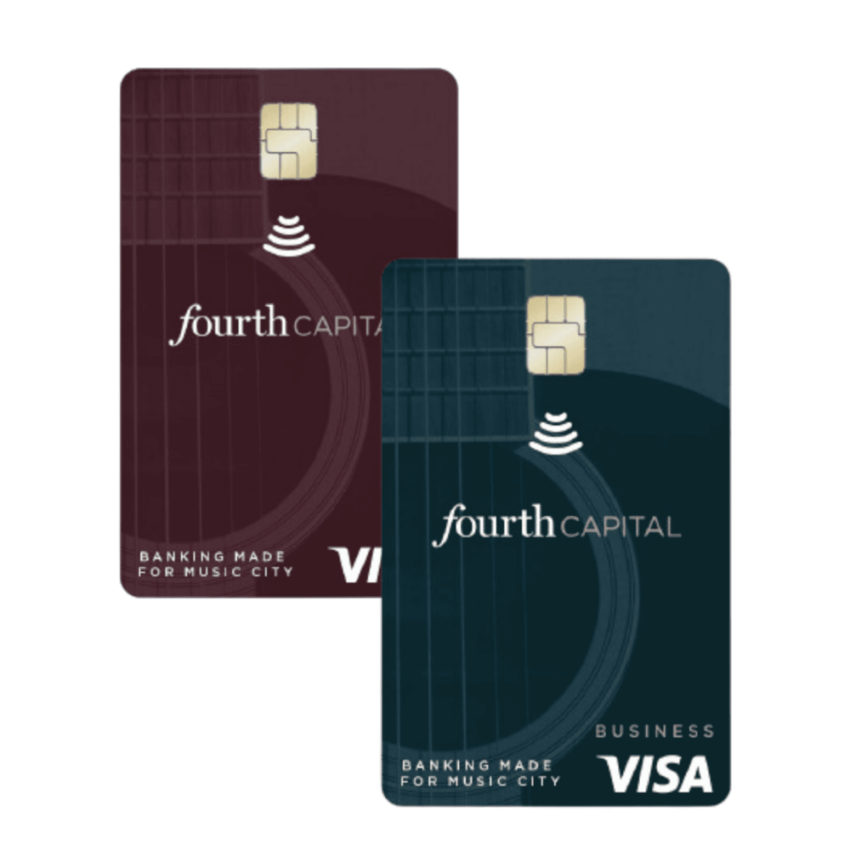 Online Banking
We're Bringing the Bank to You
With our digital banking experience, we're putting safe, secure access to your bank accounts at your fingertips. Now, you can manage your accounts, pay your bills, view statements and more without even leaving the house.
Mobile Banking
Wherever You Are. Whenever You Need It.
All of the banking services you've come to expect from Fourth Capital are available in a safe, easy-to-use app that works on almost any smartphone or tablet. Just download the app and you'll have access to your accounts in no time — just don't forget to enroll in Digital Banking first.
Haven't signed up for online banking?
Enroll now. Personal