Decidedly Local.
Where human connections combine with technology solutions to create a premier banking experience. Fourth Capital is a Nashville bank rooted in Middle Tennessee and entirely devoted to serving people and businesses in the neighborhoods where we work, live and play. Experience the difference of a local bank that shares your values.
News & Views
The Latest From Our Newsroom.
Sharing news, stories, perspectives and insights from inside Fourth Capital, so every financial decision you make is well-informed.
Fourth Capital, a leading bank in Middle Tennessee, today announced it is the first to add Rocket Mortgage's digital home loan application to its mobile and online banking app through a partnership with Q2, expanding its financial offerings to its account holders.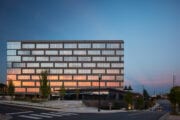 Fourth Capital, a leading community bank in Middle Tennessee, has appointed Travis Dumke as senior vice president, commercial relationship banker. Dumke, who brings over ten years of banking industry experience, will support the growth of Fourth Capital's commercial business by expanding its evolving client roster and growing existing accounts.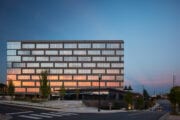 Fourth Capital, a leading community bank in Middle Tennessee, today announced the forthcoming addition of two prominent banking leaders to its executive team. David McDaniel is slated to join Fourth Capital in May of 2023 as the new president and chief banking officer and Eddie Maynard as executive vice president (EVP) and chief credit officer (CCO).
Banking Customized
Many Products. Countless Services. One Focus.
Strip away all the formality and banking is simple. Just like any business, we're here to solve problems and create value for others. We offer simple, fair solutions that are mutually beneficial and breathe new life into the notion of relationship banking.
Join us and open a Personal or Business checking account today.
Community & Culture
Being Local Means We're All In This Together
Fourth Capital is a private and locally owned Nashville bank, with a generational vision that means we're here to stay. We have personal appreciation for the community we share, its future, its growth, its prosperity and the important part each of us plays in that.
Learn how we're giving back.
Haven't signed up for online banking?
Enroll now. Personal