Decidedly Local.
Where human connections combine with technology solutions to create a premier banking experience. Fourth Capital is a Nashville bank rooted in Middle Tennessee and entirely devoted to serving people and businesses in the neighborhoods where we work, live and play. Experience the difference of a local bank that shares your values.
News & Views
The Latest From Our Newsroom.
Sharing news, stories, perspectives and insights from inside Fourth Capital, so every financial decision you make is well-informed.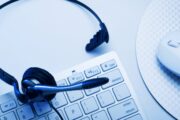 Tech support schemes are on the rise, and 66% of these schemes target older adults 60+. Read about the different ways these schemes can occur, as well as FBI listed tips to protect yourself from becoming the next victim.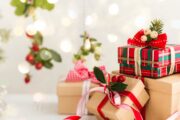 The holidays can be a busy and expensive time of the year, with gift-giving, holiday parties, and travel plans making it especially easy to overspend on your family, your friends, and even yourself. While it is perfectly okay to splurge every now and then, you do not want to stretch your finances too thin and end up entering the New Year stressed and in debt. Here are 6 tips to avoid overspending this holiday season.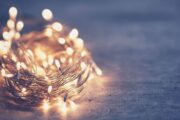 While we shop and cook and hang holiday lights, scammers are busy looking for their next targets. The Better Business Bureau has issued a list of scams to be on the lookout for during the holiday season and tips on how to keep yourself from being the next victim. Keep your holidays safe and jolly by not falling for these follies!
Banking Customized
Many Products. Countless Services. One Focus.
Strip away all the formality and banking is simple. Just like any business, we're here to solve problems and create value for others. We offer simple, fair solutions that are mutually beneficial and breathe new life into the notion of relationship banking.
Join us and open a Personal or Business checking account today.
Community & Culture
Being Local Means We're All In This Together
Fourth Capital is a private and locally owned Nashville bank, with a generational vision that means we're here to stay. We have personal appreciation for the community we share, its future, its growth, its prosperity and the important part each of us plays in that.
Learn how we're giving back.
Haven't signed up for online banking?
Enroll now. Personal