Tap. Pay. Be On Your Way.
New Fourth Capital debit cards are here!
Your new card comes with the latest secure, contactless chip technology and a brand new design.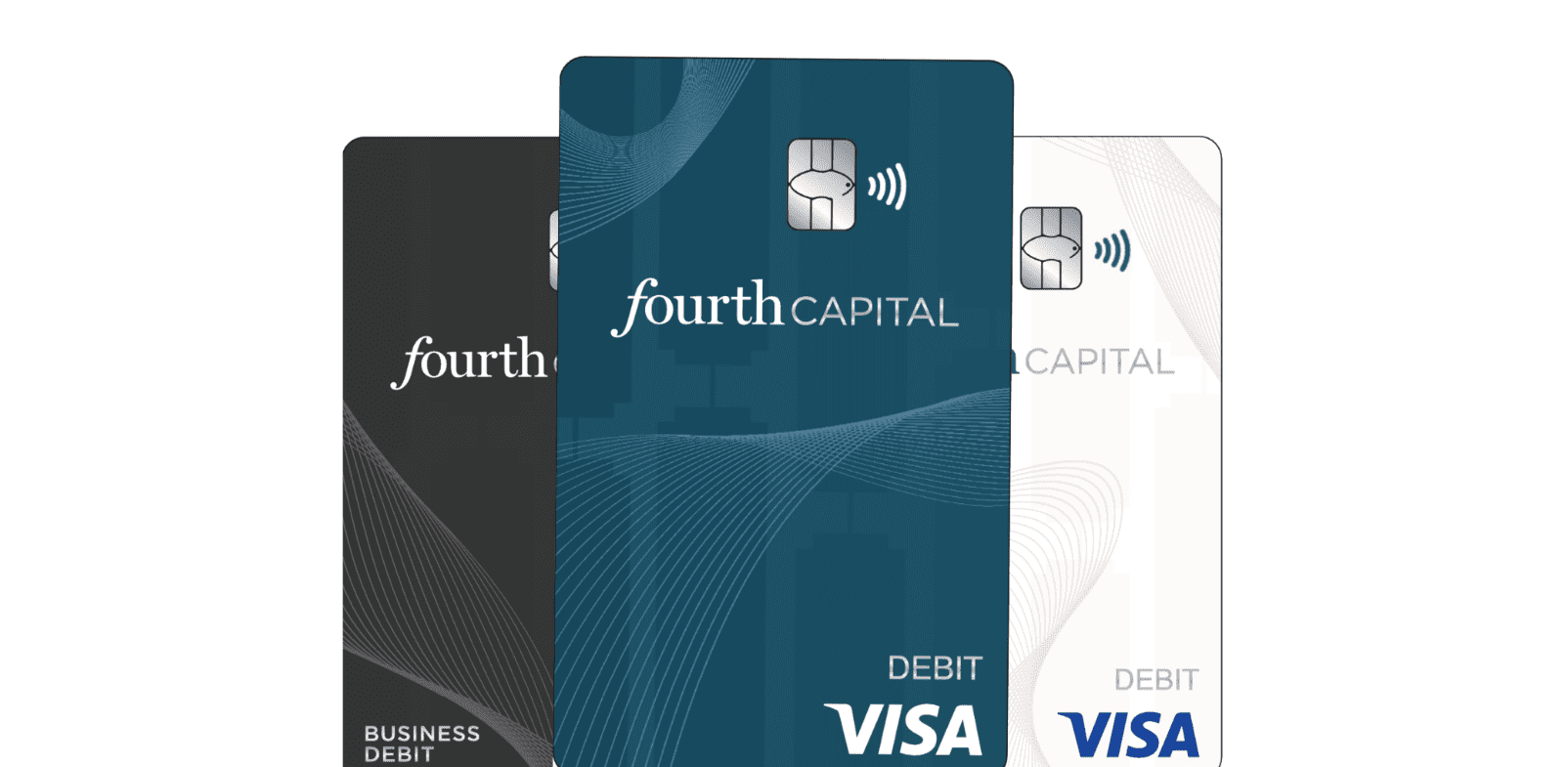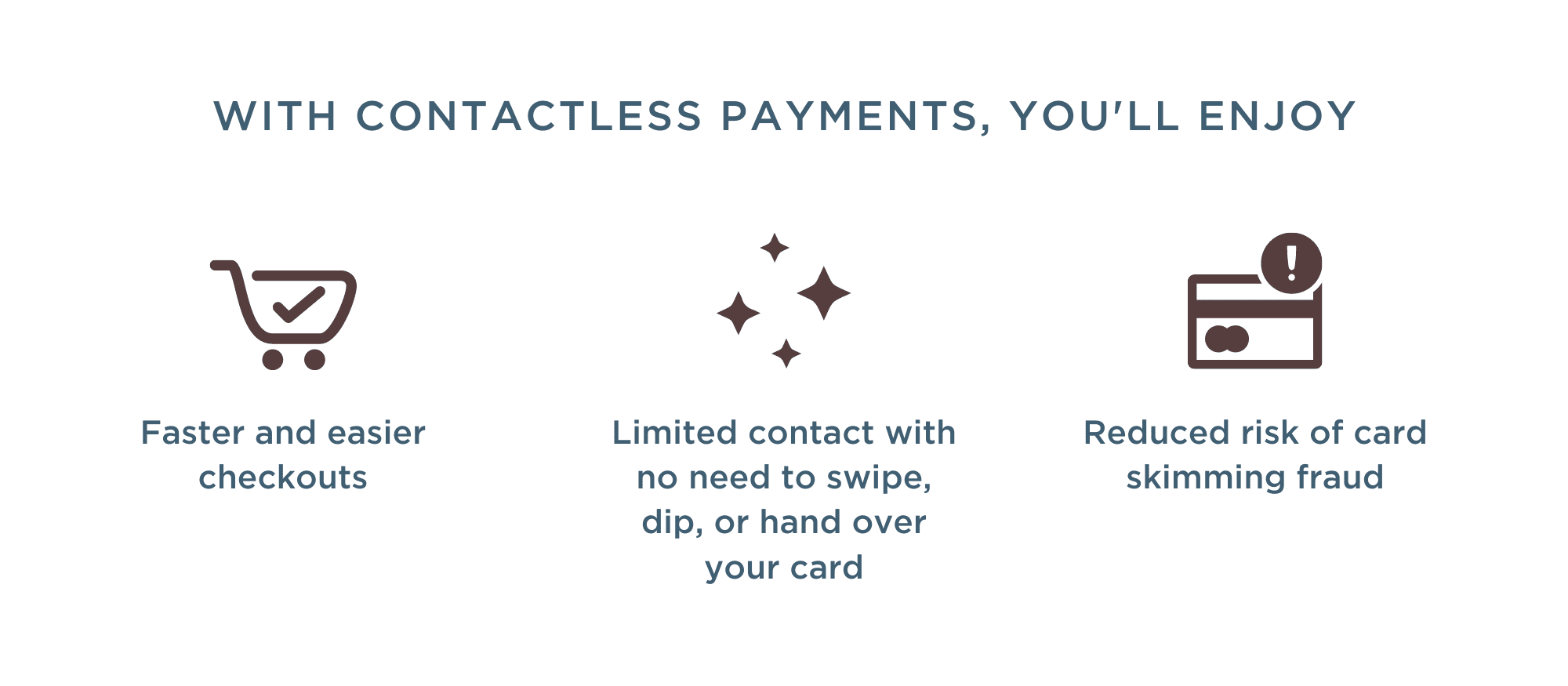 Frequently Asked Questions
ABOUT CONTACTLESS CARDS
What are contactless cards?
Contactless cards use near field communication (NFC) to securely complete payments at a contactless-enabled merchant terminal.
How do I know if a merchant terminal is contactless-enabled?
Look for the Contactless Symbol on merchant terminals to determine if they can accept contactless payments. You can make a contactless payment with your contactless card wherever you see the symbol.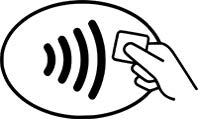 How do I use my card if the terminal doesn't have the Contactless Symbol?
If the terminal doesn't have the contactless symbol, you can use your card by inserting or swiping your card as you would normally do.
Are contactless payments secure?
Yes, the security level of a contactless payment is the same as contact chip cards. Each transaction creates a one-time code that can be used one time and one time only.
ABOUT FOURTH CAPITAL'S APPROACH TO CONTACTLESS CARDS
When will I receive my Fourth Capital contactless debit card?
As long as we have your valid mailing address on file at the time of mailing, all cardholders will receive their new contactless debit cards by the end of August. We will send an email to the email address we have on file notifying you that your card has been mailed.
To verify we have the correct email and mailing address on file for you, please log in to Digital Banking and verify your contact information and mailing address.
Why am I receiving a contactless card?
Fourth Capital is sending all debit cardholders (personal and business) a contactless debit card because it's a safer, simpler, more secure way to pay.
What if I received a new contactless card and I don't want to use it?
If you prefer not to use the contactless feature, you can continue to use the chip and magnetic stripe payment methods on the card.
How do I activate my new contactless card?
Once you receive your new card in the mail, you may activate it by calling 1-800-992-3808 and following the prompts.
Will I receive a contactless Health Savings Account (HSA) debit card too?
We do plan to reissue HSA cards soon. If you are a current HSA customer, we will contact you directly regarding when to expect your new HSA debit card.
HOW TO USE YOUR CONTACTLESS CARD
What is the best way to position the contactless card when making a payment?
The card should be within 1-2 inches of the Contactless Symbol on the terminal. The card may also be placed on the Contactless Symbol on the terminal until the transaction is complete (typically 1-2 seconds). Contactless-enabled merchant terminals read the card best when the card is placed flat over the Contactless Symbol.
Do I need to use the contactless functionality to use the card for my purchases?
No, you can still use your contactless card by inserting it or by swiping it if the contactless payment option is not available on the terminal.
Will a PIN be required for contactless transactions?
Depending on the merchant, you may be required to enter a PIN on rare occasions for some contactless purchases.
When I receive my new contactless card, do I need to choose a new PIN?
Yes, you will be prompted to set a PIN when you call to activate your new card. It may be the same as your current PIN.
Will my old card still work while I'm waiting for my new card to arrive?
Yes, your old card will continue to work while you are waiting for your contactless card to arrive in the mail. Once you activate your replacement card, please destroy your old card for security purposes.
Do I need to set up all my automatic payments again?
No, your card information should automatically update with merchants. However, it is recommended to verify your card on file information is correct for all automatic payments before your next payment is scheduled.
How do I verify the address my card will be sent to?
If you do not have an email address on file, log in to Digital Banking and add it now to ensure you receive updates.
Has my card information changed?
Your contactless card will have a new expiration date and 3-digit security code so be sure to update your information on your mobile wallets and with billers that charge your card regularly. All other account information will remain the same.
Haven't signed up for online banking?
Enroll now. Personal