A New Way to Switch Direct Deposits & Automatic Payments
Too many people stick with a less-than-satisfactory banking experience because it's too much trouble to switch recurring transactions like direct deposits to their new account at their new financial institution. At Fourth Capital, we believe in choice; so, we're making it easy for you to choose the best account – and switch your direct deposits quickly and simply.
If you're thinking about a new account, we can make it incredibly easy to open – and to get your paychecks and other direct deposits switched to that new account. But it doesn't have to be a new account. If you have an account you don't use much because your deposits are going elsewhere, we can make that switch for you.
Relax, switching is easy.
It's simple, it's safe, and you're done in minutes. With ClickSWITCH, you get:
A quick, digital process – No more filling out paperwork
An easy way to consolidate your finances – Get your deposits where you want them
Closure of old accounts – Avoid inactive accounts and the fees they charge
Download our direct deposits and automated payments checklist before starting.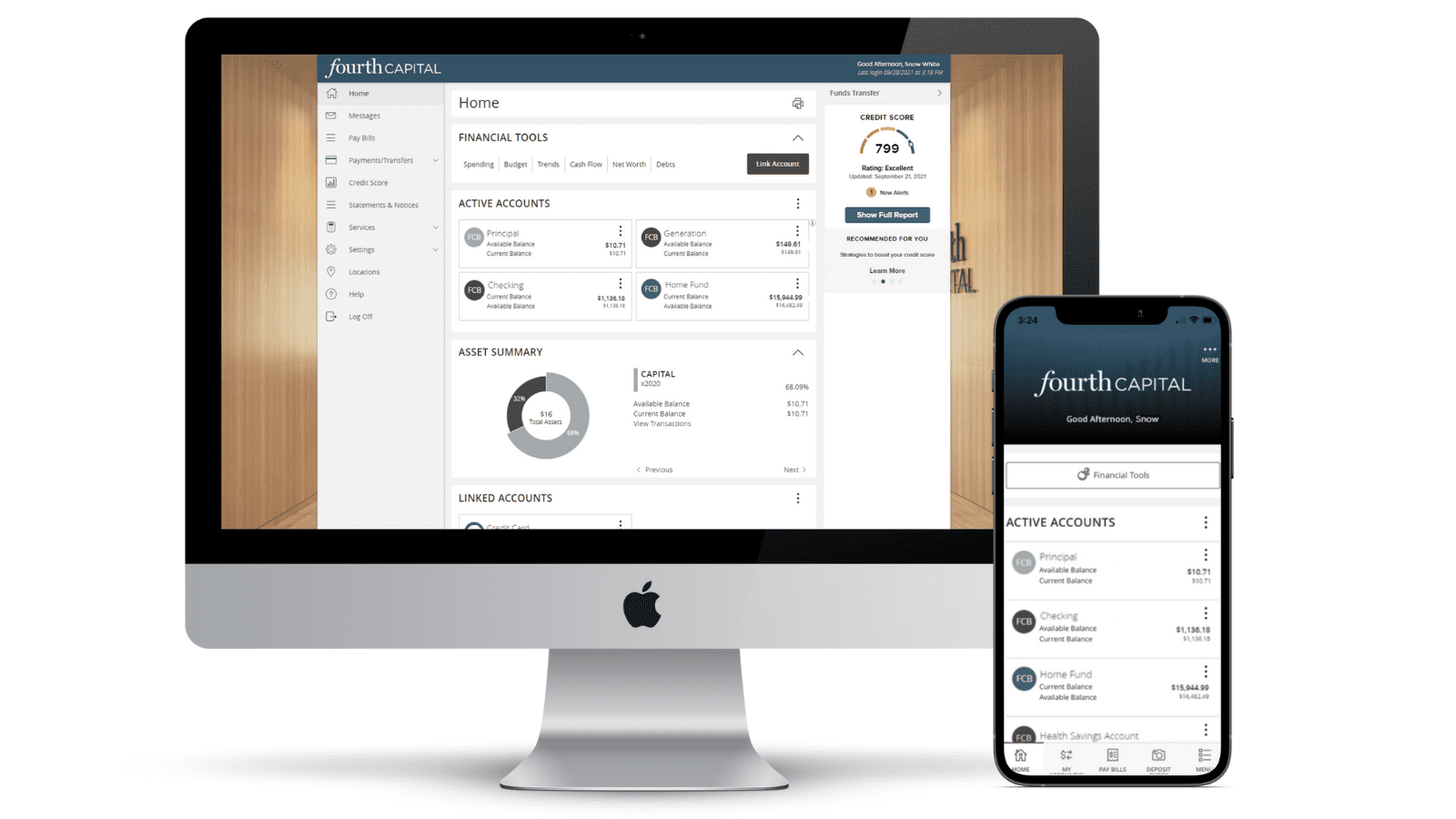 To learn more, reach out to a Fourth Capital team member at 615-298-8000 or contact us at info@fourthcapital.com.
Haven't signed up for online banking?
Enroll now. Personal